IN PROGRESS - Dashboard for Lotus Exige
Uploaded for testing purposes.
Most of the functions doesn't work
Version: 0.25
File Size: 1.02 MB
Creator: SpaceyBabe
Rating: 5
Last Updated: 06-09-2019
Released: 05-04-2019
Downloads: 662
Views: 2033
Tags: SpaceyBabe





1 ratings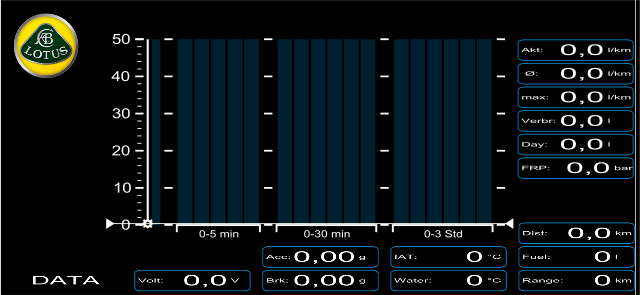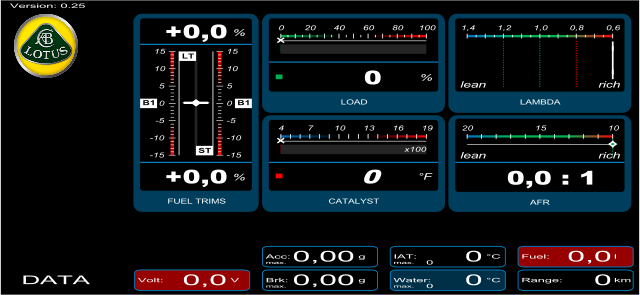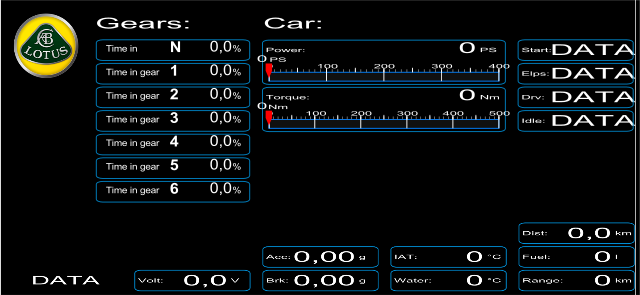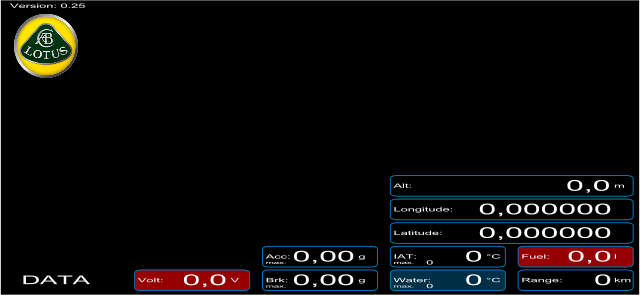 Change screen by clicking on the Lotus logo.
German setup.

Change Log:
0.25
diverse Fehlerkorrekturen
added power and torque max on page 4 (time)

0.24
corrected reset button rpm_max

0.23
Minor visual corrections
Added avg Consumption on bar graph
Gears Text size larger

0.22
Added Fuel Consumption actual and average on rpm screen
Added Ticks on rpm scale
Added % of gear usage

0.16
Adaption on Lotus functions
First test drive

0.15
Minor color changes

0.14
Added "max fuel" in fuel screen
Added "max water" in main screen
Added "max IAT" in main screen
Added page "time"